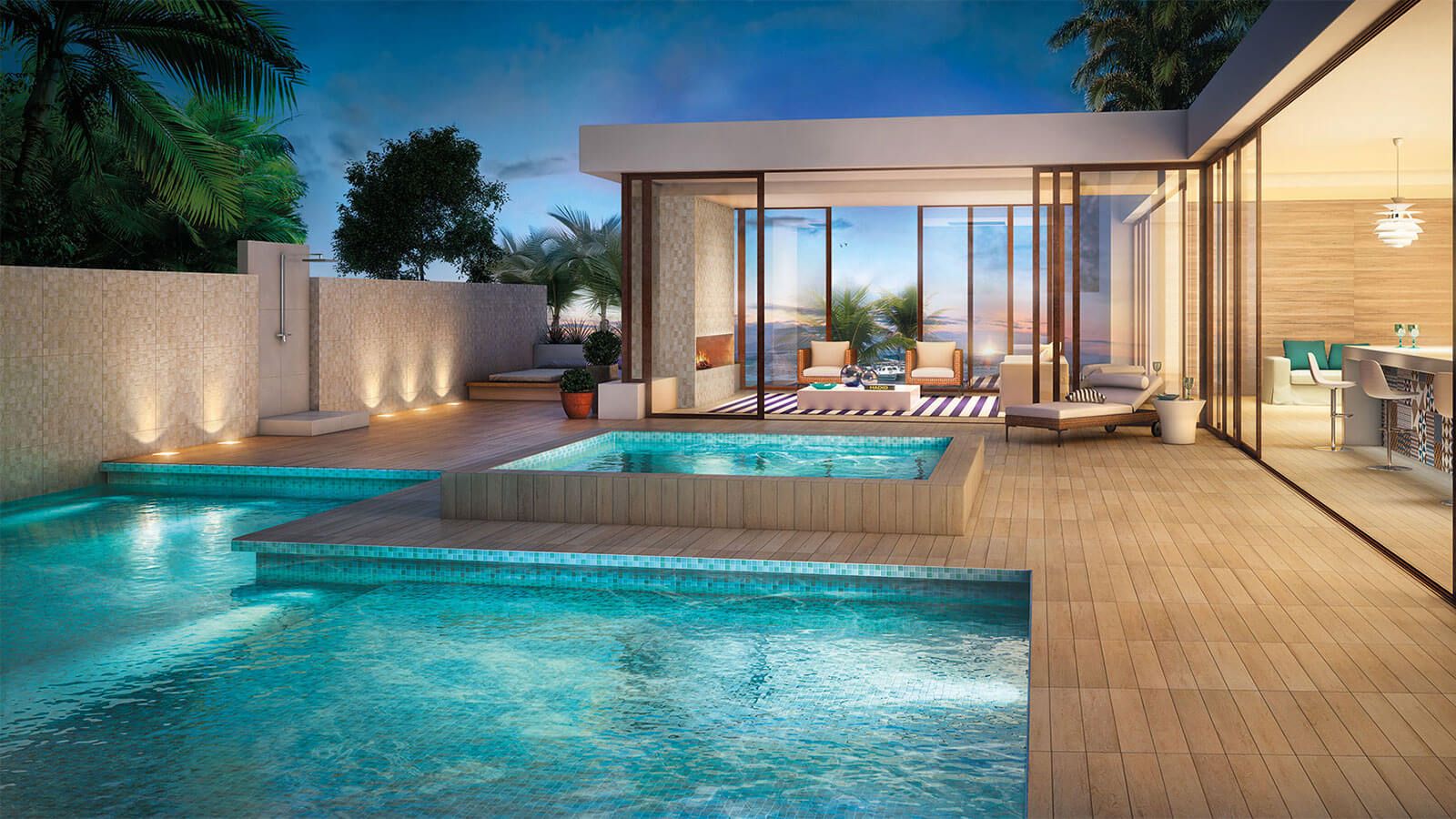 Decks: Differences between wood and composite
29 March, 2017
Exterior decks
It is increasingly common to install decks in different housing areas. Given the wide variety of alternatives, It is essential to know the key differences between these two materials to make a right choice.
1. Exterior decks: Differences between wood and composite
1.1 Behavior of a natural wooden deck
The behavior of the wood on the exterior depends a lot on the way it was dry, the location of the trunk where it was cut and the frequency of treatments that is subject.
Due to the fact that this material subject to wear, fungi, UV rays, humidity and water, There is a need to carry out procedures of maintenance in order to increase your longevity. The periodicity of these treatments depends on the quality of wood, preparation prior to application, where is installed and conditions to which it is subject. The maintenance should, in theory, be carried out twice a year (before the summer and before winter). Long periods without maintenance can lead to partial or total deterioration and decay of wood.
The cost of acquisition This type of material is, normally, lower than a composite deck. However, given the need for maintenance, the cost shoots making it a more expensive material the short/medium term.
The types of wood most used are: IPÊ, current pine and garapa.
The useful life This type of material, as mentioned, a lot depends on the type of wood, conditions is subject and maintenance carried out. Generally, the period of useful life is less than the composite deck. However, with the advancement of technologies, There are already various treatments given to the wood that minimizes the negative aspects.
1.2 Behavior of a composite deck
The appearance of composite wood was due to the need to preserve the forests and to the advancement of technologies. Thanks to this development, It was possible to produce an alternative to natural wood, overcoming the durability characteristics of your, dimensional stability and maintenance.
There are many advantages of composite deck in relation to natural wood. In addition to the Visual similarities, It has high resistance to UV rays and water absorption, reduced dilation/contraction of the material, easy application and reduced maintenance. All this coupled with the fact that owning a superior shelf life.