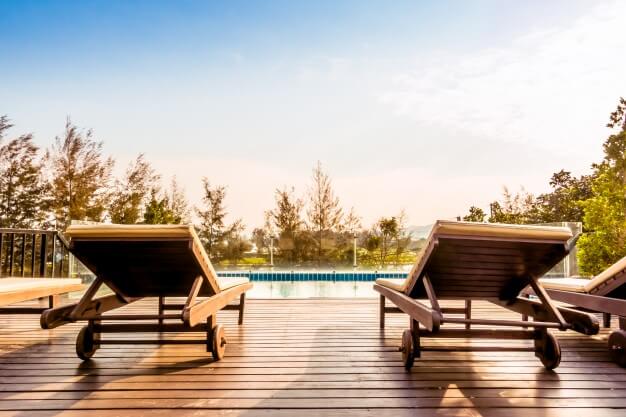 Outdoor Areas – Terraces for inspiration!
30 March, 2017
Decks, terraces and swimming pools
Whatever your small or large terrace, with or without swimming pool, get inspired with all the suggestions here we leave.
If you are in doubt what type of material should choose (wood deck or composite deck), be sure to read our article here.
Tip #1 – Create recreation areas.
Create a cozy space to receive family and friends.
Tip #2 – Be bold and use decks in less obvious areas.
Incorporate different materials on your terrace. The walls lined the deck are a unique option.
Tip #3 – It's not because I have little space you should not invest in your terrace.
If your roof if a small balcony, that's why you should not be forgotten.
Tip #4 – Never forget the lighting, makes the difference!
Lighting furniture, LEDs or flush-mounted lighting, must be within your budget. Believe will make a difference.
Tip #5 – Opt for this type of material in the surrounding area of swimming pools.
Decks in the surrounding areas of pools have many advantages. If you don't know them see here.
Tip #6 – Use plants to ensure privacy or simply to delimit zones and create corners.
Use higher vegetation to ensure some privacy. Delimit zones and create corners by relying on nature. There are many solutions to this type of solution.
Decks, terraces and swimming pools
LEARN ABOUT OUR SOLUTIONS AND DOWNLOAD THE CATALOG HERE!