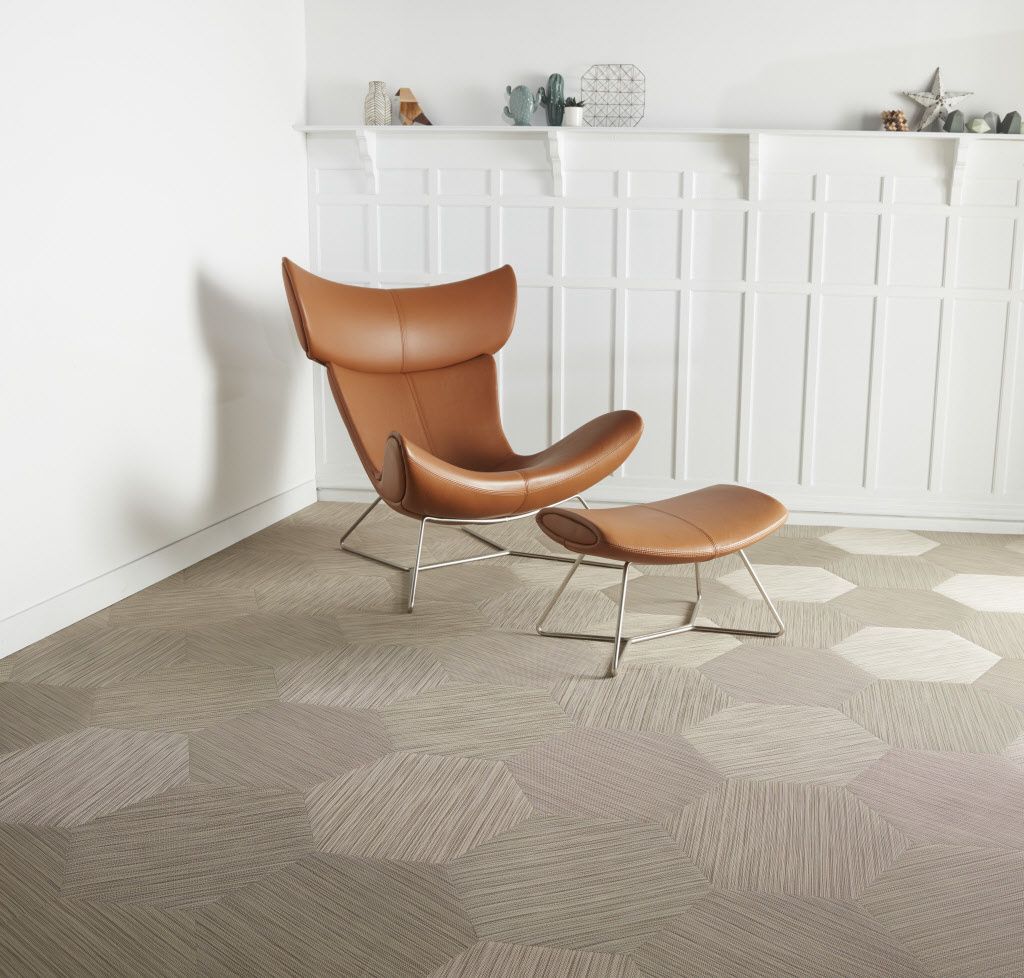 Turn the floor into a decorative object with the Shape Lab
23 April, 2018
The Dickson is the floor of the future combines the visual and the sensitivity of the textile with the durability of vinyl. Is an innovative solution that responds to the aesthetic requirements of the most challenging environments.
With the Shape Lab the Dickson is possible to develop unique spaces, custom and creative. The shapes and textures work together, being able to try and shape pavement surfaces. Decoration options run to layouts usual, because create rhythms, perspectives and reflections that transform environments.
Meet below the four Dickson formats that offer countless possibilities and allow your imagination to control the rules.
Mosaic (50cm x 50 cm), Mosaic XL (61cm x 61 cm) and mosaic XXL (90cm x 90 cm)
The first way we present is the mosaic, available in 3 different dimensions. With the mosaic of Shape Lab, simplicity does not mean that the solutions are limited. If you switch between the different sizes and positions available, a simple floor can become a very important element in interior decoration.
Ruler (16cm x 64 cm) and Rule XL (16cm x 96 cm)
The following are the traditional rulers, that exist in 2 different sizes. Rights may be applied, in herringbone, in default, or with a mixture of small and large sizes.
Diamond (45,6cm x 79 cm)
The diamond shape produces stunning graphic effects, allowing you to get a great aesthetic originality. If they are placed in the default Diamond Cube create three different tones using a single color with a 3D effect.
Hexagon (50cm x 43 cm)
Finally, the hexagon shape. This form of traditional floor version revisits the modern and decorative really.
SHAPE LAB AT THE RED DOT DESIGN MUSEUM
One of the most recent and important projects where it is possible to see how the application of Shape shapes Lab is the Red Dot Design Museum, in Marina Bay City Gallery, in Singapore. In April 2017 the Dickson won the prize Red Dot Award in the category Best of the Best Thanks to the innovative design of the collections Woven Flooring. This is the highest award in the category of Product Design and, so, the Makk Architects chose Dickson Woven Flooring floors for the Red Dot Design Museum.
The formats chosen for this project were the diamond and Hexagon, from the collections Be Different and Be Tweed. The collection Be Different play with lines and lights and mixing colors and fabrics to give personality to space. The collection Be Tweed has a elegant visual impact, combining the geometric shapes with a specific tissue. Here are some images of the application of the pavement Dickson in this Museum.
SOURCE: http://www.dickson-constant.com/en/UK/news/red-dot-design-museum-chose-dickson-woven-flooring

If you want to develop freely to your creativity with the Shape Lab Dickson, contact us! Break free of the traditional designs by mixing and matching rules, mosaics, diamonds and hexagons in different sizes. Play with the light, the textures and reflections for an unlimited creativity!